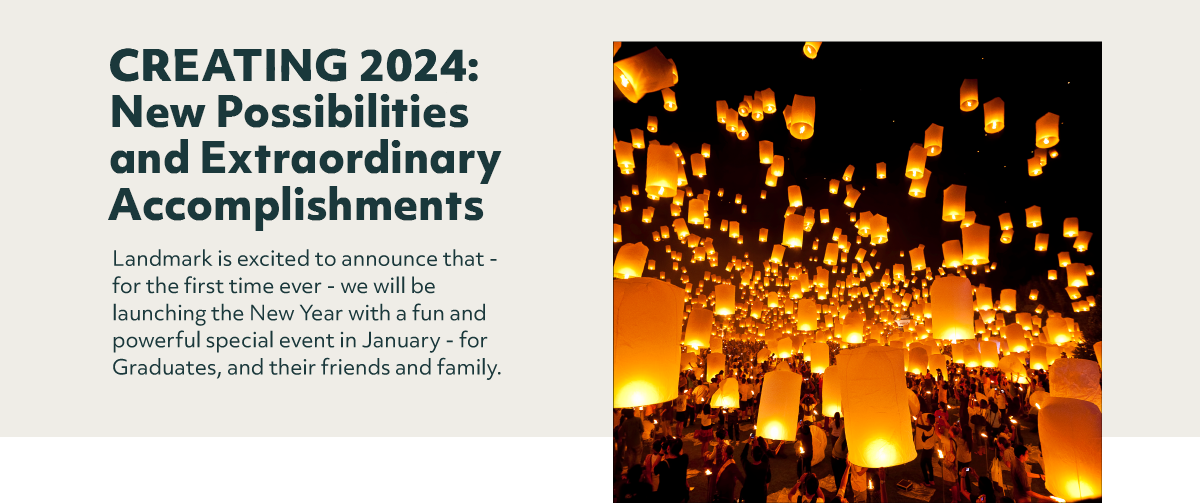 Event Details:
This event will be led by two of our most senior leaders, Landmark Forum Leader Manal Maurice, and Communication Course Leader and member of Landmark's Research Design and Development team, Sandy Robbins.
In this event, you will have the opportunity to powerfully complete 2023, and in that space, create new and fulfilling possibilities and accomplishments for 2024 – for yourself and your life.
The course material and engaging conversations we will have – with hundreds of Graduates participating – promise a truly unique and enjoyable experience.
This special online event will take place on:
Saturday, January 13, 2024
11:00am-2:15pm PST/ 2:00pm-5:15pm EST/ 7:00pm-10:15pm GMT